Metropolitan
The area slicing through Alabama's north-central region was once the center of ancient civilization in North America. Moundville, with its 26 earthen mounds, was the largest city in North America from 1000 to 1450 A.D. Today, visitors can see what archaeologists have discovered.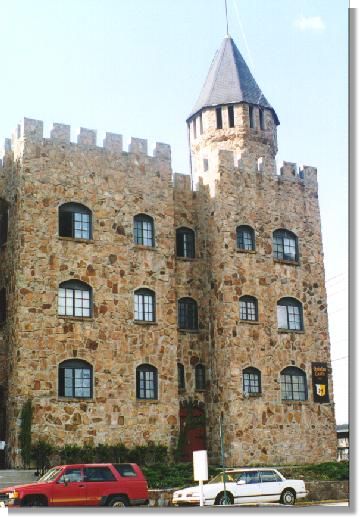 But while the region can claim an ancient city, it is also the home of Alabama's largest city and one of its newest. Birmingham, with a metropolitan population near 1 million, lies within 50 miles of the three main ingredients for producing iron and steel. It sprang like magic from the foothills of the Appalachian Mountains in the late 1800s. The 19th-century furnaces at Tannehill and Brierfield near Birmingham and the 20th-century Sloss Furnaces are vestiges of this age.
Along with the industrial development came a boom in art and culture. Vulcan Park, the Alabama Jazz Hall of Fame, Alabama Theatre and Rickwood Field—the world's oldest ballpark—are rooted in the city's history.
Perhaps Birmingham is best known for the historic role it played in the Civil Rights struggle of the mid-20th century. Visitors will learn about this pivotal time in history at the Civil Rights Institute, Kelly Ingram Park and the 16th Street Baptist Church.
From dinosaur bones to the only meteorite known to have struck a human, the collection at the Alabama Museum of Natural History in Tuscaloosa reflects Alabama's rich, natural diversity. The Alabama Mining Museum in Dora illustrates the difficult conditions endured by miners in the 1900s. Marion is home to both Judson College and Marion Military Institute.
Elsewhere in the region are museums that one wouldn't expect to find in Alabama. The artwork created by World War II German prisoners of war incarcerated in Alabama is exhibited at the Aliceville Museum. Personal items that belonged to George and Martha Washington make up the collection of the Karl C. Harrison Museum of George Washington in Columbiana. Adolph Hitler's silver tea service, Asian art and European sculpture are among the items on display at the Berman Museum of World History in Anniston. An entire Colonial village has been recreated at American Village in Montevallo.
Browse by counties